See What's New
At Caster Concepts, we are consistently updating our processes and systems that will help keep your casters rolling. Our new Caster Concepts website experience is focused on ease of use for a streamlined digital experience.
Major website improvements include search bar and product search capabilities, a new server for increased website speed, and most importantly, an integrated Cybersecurity Maturity Model Certification (CMMC) infrastructure that meets the requirements of the Department of Defense.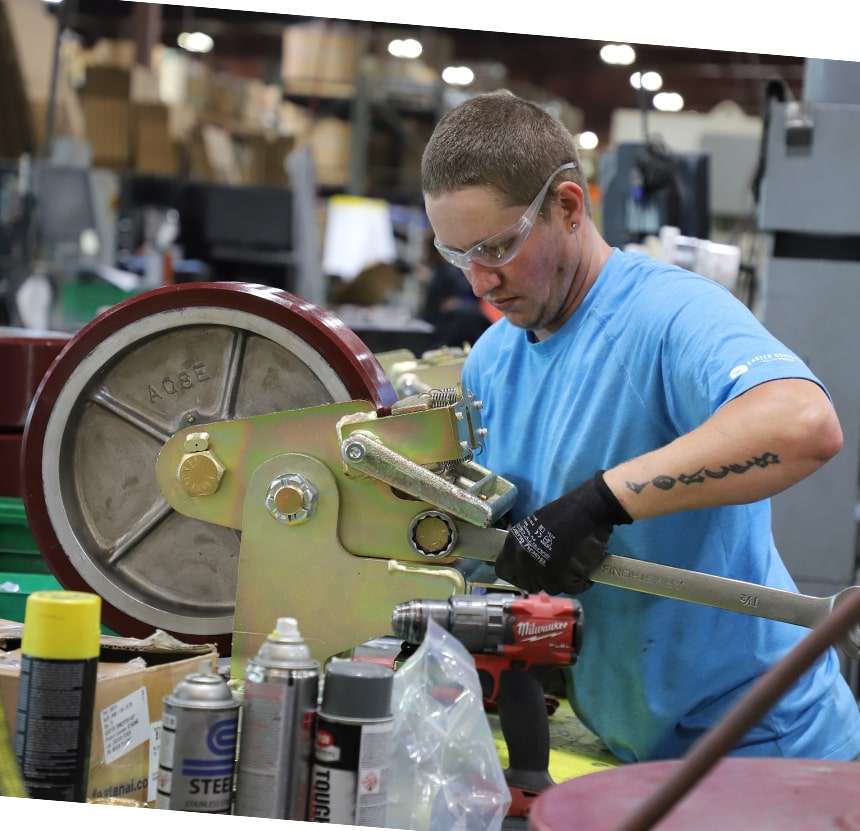 Finding The Right Caster For Your Application
Finding the right heavy duty caster for your application does not have to be a difficult and lengthy process.
If you want an even more streamlined process, leave the groundwork to the experts, we're a
Live Chat or phone call away.
Struggling With Off-The-Shelf Casters and Wheels?
Whether the need is for a unique solution or challenge, we can easily accommodate your custom caster requirements, including polyurethane processing.
And while this might sound expensive, our tailored manufacturing process is so refined that tailored caster pricing is practically the same as standard off-the-shelf casters.
Learning Center
If you're looking to become a caster guru, this is the place for you. Understanding the various caster components is crucial for the selection process. These resources are the same resources that are utilized for training our new caster representatives.
Are you already an expert? Skip the line and access our digital catalog.
Customers Achieving Success
Giving Back
From our very beginning, Caster Concepts has always sought to be a good corporate neighbor. The City of Albion is where we are from; it's where our employees live and raise their families and it's because of those employees and this City that we grew into the company we are today.
With that in mind, Caster Cares™ came to fruition to serve the greater good. The purpose of Caster Cares™ is to promote positive and measurable change to Albion and the surrounding area. We believe that when you support your community, in return you have a supportive community.