Our mission is to provide 100% on-time delivery.
Tire Manufacturing Industry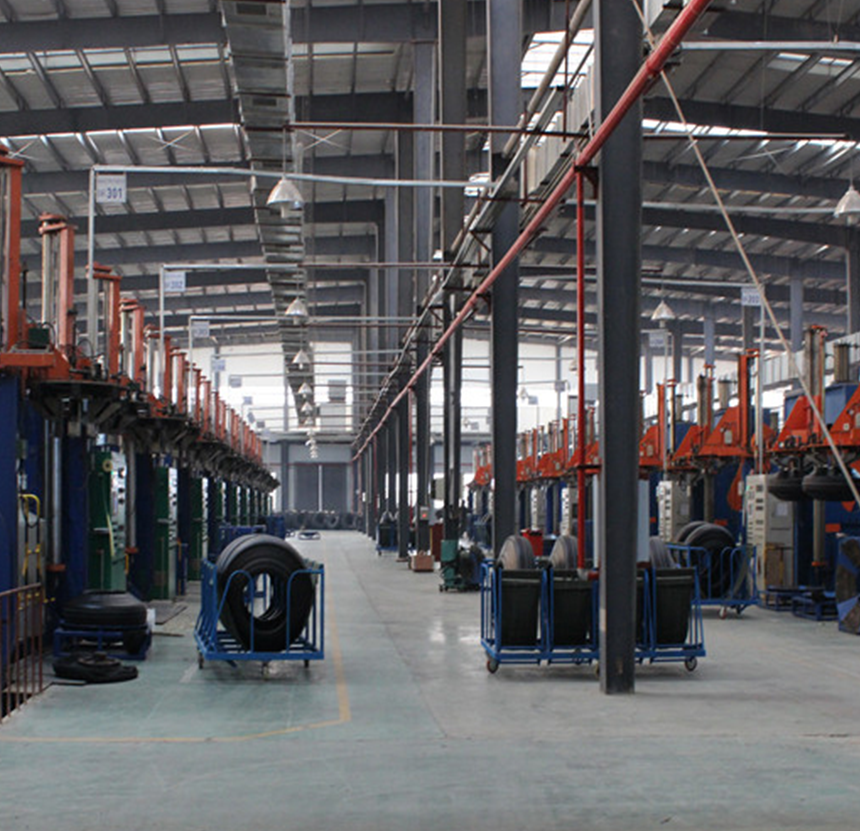 Caster & Wheel Solutions For Tire Manufacturing
In the tire manufacturing industry, as many as two hundred raw materials go into making a tire. These materials are transported to prep zones, storage areas, and the tire building machines themselves. This task involves using several material handling carts that deal with heavy loads and any number of scrap debris on the floor, presenting a number of different material handling challenges everyday.
Caster Concepts has worked with many tire manufacturing plants to help them solve issues related to higher load capacities, overexertion, floor debris, and high-temperature environments.
Protection Against Debris For Longer Caster Life.
One important consideration for a tire manufacturing plant is the potential for caster damage due to debris such as rubber, dust, and metal shavings collecting on the wheel and getting inside the bearings, making carts difficult for operators to push. This can soon lead to continual and costly cater replacement.
Caster Concepts has several options to address these concerns. Sealed precision bearings keep debris out. And our ErgoTread polyurethane is specially designed to return energy to the casters' wheels and essentially force debris out of the way. For added protection, accessories like our track brushes clean the wheels as they roll.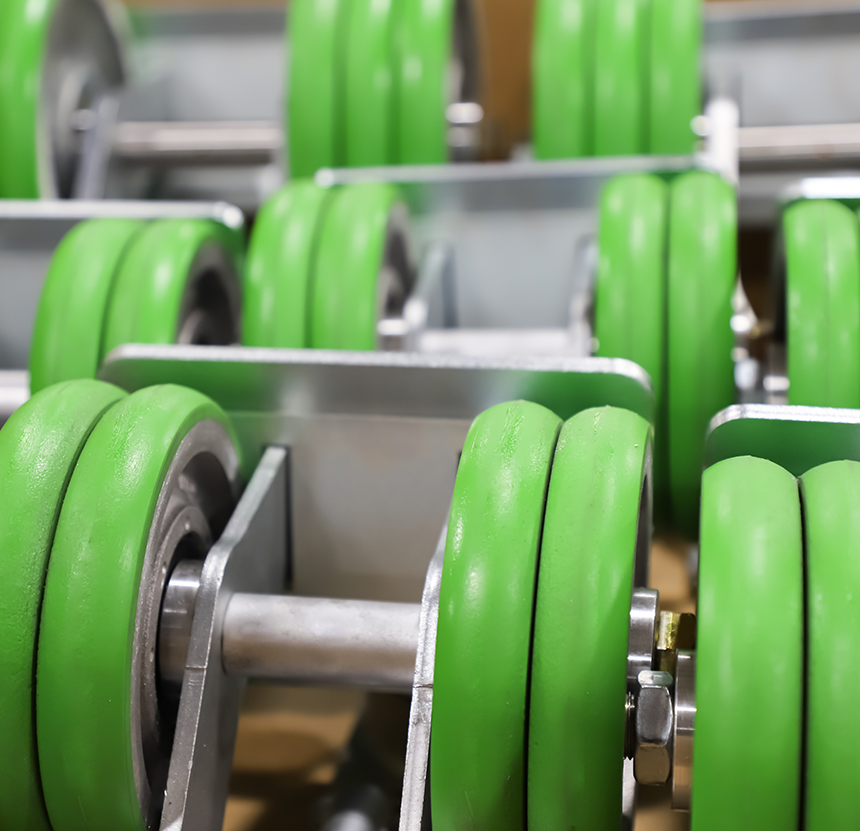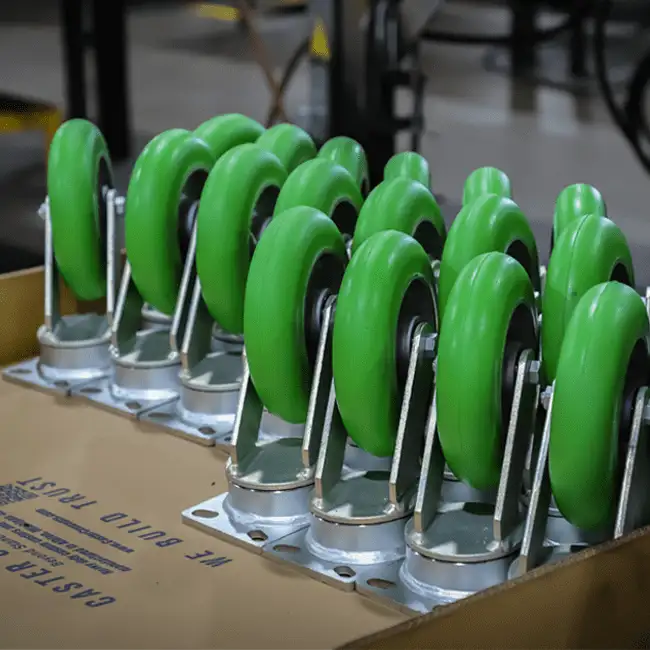 Better Ergonomics For Easier Movement.
Tire manufacturers often use huge racks carrying layers of trays of rubber tread used in crafting their tires. These tread trucks are the primary transportation for moving rubber around the facility. With the larger tires on today's vehicles requiring more rubber to make them, carts are becoming heavier. And that means significantly more push force to get them moving.
Our ergonomic line of casters features tapered treads and dual and triple-wheel designs that rotate independently. The result is less scrubbing and friction, which significantly reduces the effort needed to start and continue moving today's heavier carts. Increased productivity and reduced operator injury are the positive results.
Maximum Maneuverability And Safety.
Between the movement and rotation of equipment and the wide variety of tires requiring different-sized carts, casters with swivel and brake options are often needed to provide maximum maneuverability and safety.
For moving loads with higher weight capacities, Swivel-on-Swivel casters transfer energy to aid in rotation and reduce the amount of shifting that can occur. Adding swivel locks will keep a swivel caster rigid, which gives operators much more flexibility. The locking caster provides control in tight areas and easier movement when traveling a longer distance.
Popular Solutions