Our mission is to provide 100% on-time delivery.
Ground Support

Industry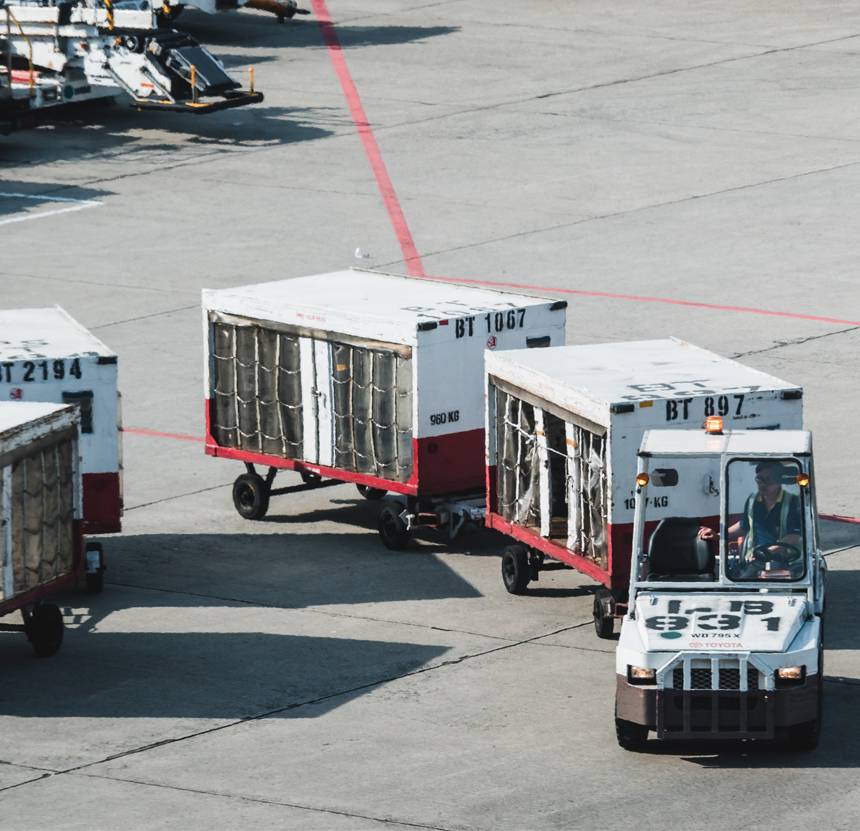 Ground Support Equipment Casters
The ground support equipment industry requires the "beyond standard" durability that Caster Concepts offers. Whether it's casters on a luggage cart, cargo deck, cargo dollie, or aircraft maintenance stand, these casters must withstand harsh elements, uneven surfaces, and the constant wear and tear they undergo daily.
A good example: An AGV manufacturer transporting multi-million dollar jet engines needed shock-absorbing casters that could handle a weight capacity of 25,000 lbs. They chose our Dual Wheel Shock Absorbing Casters with fully independent suspension. These heavy duty casters ensured all the vehicle's wheels stayed on the ground and kept the cart level. The casters also alleviated any excessive stress that could be put on just one wheel.
Our ability to protect precious cargo with dependable and durable casters is something we have helped customers successfully accomplish for years. From aviation to the military, Caster Concepts provides industry-leading motion solutions from the ground up.
Aluminum Caster Options
Caster Concepts has a variety of casters designed to safely move heavy loads for the ground support industry. Our full line of aluminum casters feature independent suspension to keep loads level, shock isolation to reduce vibration and noise and are corrosion resistant for the demands of outdoor use. While our pneumatic and semi-pneumatic tires mitigate shock by cushioning the load and easily roll over obstructions, uneven floor surfaces, and rough indoor/outdoor terrain.
Whatever your ground support transportation needs, you'll find the answers you need by accessing our product portal below. You can also talk to a genuine Caster Concepts representative via Live Chat.  We are here to help you realize your ground support needs.