Our mission is to provide 100% on-time delivery.
Automotive Industry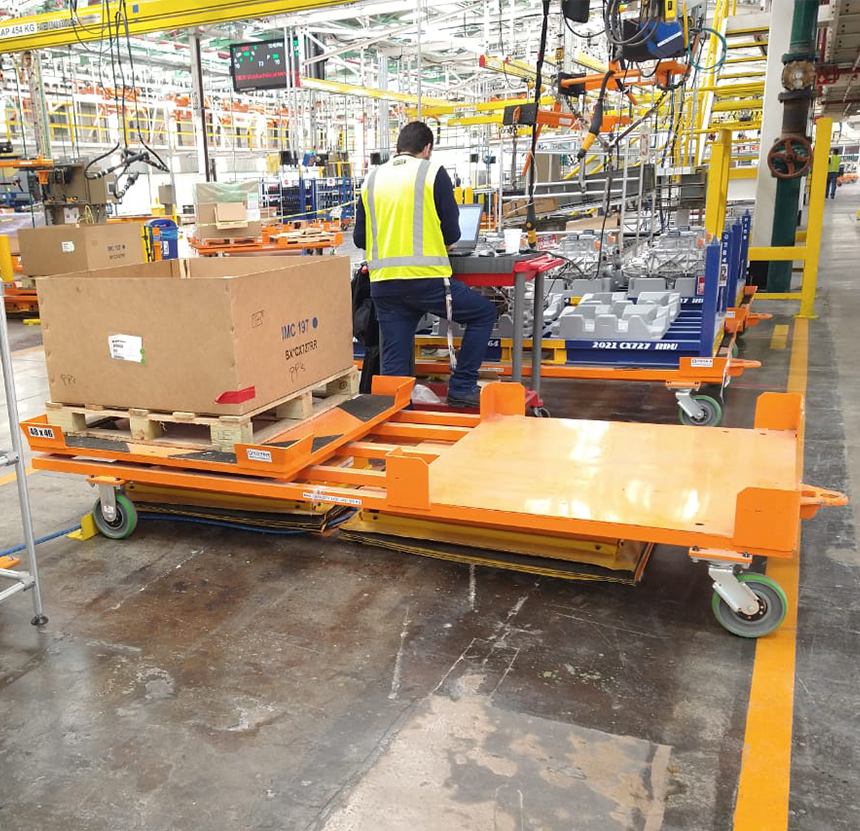 Automotive Industry Casters
Automotive manufacturing is an extremely competitive industry, one that is constantly looking to increase productivity and gain greater efficiency while maintaining high standards for quality and safety.
This is an industry where casters play an important role and one that Caster Concepts excels in.
When carts are required to carry heavier loads without increasing the force to move them, our casters reduce friction and eliminate scrubbing for improved efficiency and safety. At one automotive plant, our ERGOXCEL casters were used to reduce push force and associated productivity loss from injury, reducing the number of carts required to move products while eliminating maintenance. In total, the company realized savings of more than $400,000.
Another benefit of choosing Caster Concepts is that all our polyurethane wheels are produced in-house. Our formulations include caster wheels that can resist debris, heat, chemicals, and other challenges that arise in the automotive manufacturing environment to keep operations rolling smoothly.
We Don't Just Sell Casters, We Solve Problems
Whether its ergonomics, noise, heavy loads or automated guided vehicles (AGV), we have the right automotive industry casters for the job. Besides giving our customers the ability to move more parts with less carts, we also have casters designed to reduce noise and absorb shocks on rough and imperfect floors, helping facilities meet OSHA regulations while protecting their loads. For example, CasterShox helped a US Automaker achieve an average of a 10 decibel reduction compared to other casters they were testing, helping the company increase the maximum continuous exposure time for their employees operating material handling carts.
For more information on any of our automotive-related casters, visit the portal below. You can also contact us via Live Chat to talk to a genuine Caster Concepts representative.