Caster Wheel Bearings
Bearings make up an important part of the caster wheel. In general, manual applications and walking speeds use roller bearings. High speed applications require precision ball bearings, which are typically maintenance free. For abusive applications such as side-impact loading and heavy loads, tapered bearings are used.
Whatever the application, Caster Concepts offers a variety of heavy duty industrial bearing to suit your needs.
Annular Ball Bearing
Bearings are machined with hardened raceways. Ideal for applications where maximum rolling ease and quiet operation are needed. Best suited for light to medium-duty loads. Bearing is pre-assembled and the entire unit is mounted in the wheel.
Delrin Bearings
Delrin bearings are extremely durable under a wide range of temperatures, humid conditions and are corrosion resistant. Wheels with the Delrin bearings are well suited for applications such as steam cleaning or where excessive water or liquid is present.
Oilite and Bronze Bearings
Oilite bearings are impregnated with oil that self lubricates during use. It is resistant to corrosion and suited for wet applications, slow speeds, high heat and very low maintenance.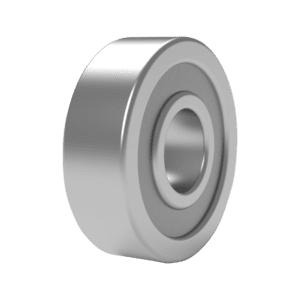 Precision Sealed Ball Bearings
Recommended for maximum rolling ease with no maintenance lubrication required. Quiet operation for medium-duty to heavy-duty loads. Not suggested for severe side or impact loads.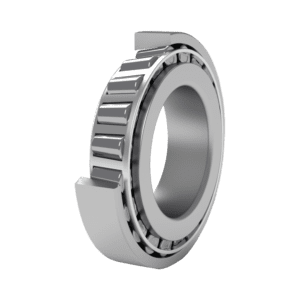 Precision Tapered Bearings
The precision tapered bearing is the most effective bearing for heavy loads. It is capable of absorbing excessive side thrust loading and can be used where high speed operation is essential. Bearings should be periodically inspected to ensure proper adjustment.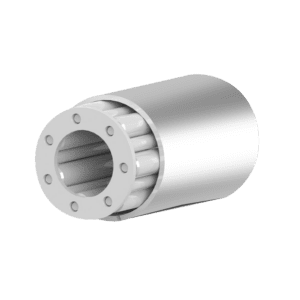 Roller Bearings
The roller bearing is capable of carrying a greater load than the same size diameter ball bearing. It has a split outer race shell into which the roller assembly is inserted. The bearings are contained by hardened washers.