Our mission is to provide 100% on-time delivery.
Agriculture & Heavy Equipment Industry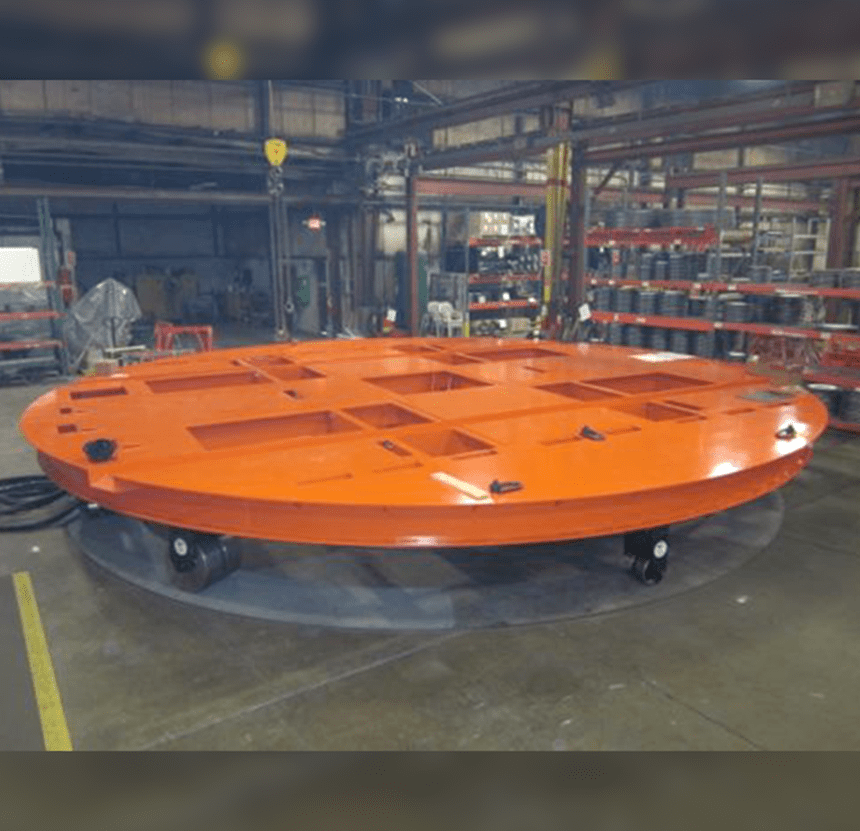 Extreme Duty Mobile Solutions
The type of equipment required to build and maintain the heavy equipment of today need to be as rugged and reliable as the cranes, tractors, bulldozers, and other heavy equipment themselves. Everything is bigger in the world of heavy equipment manufacturing, and that means substantial weight capacities that need to be moved safely, yet efficiently.
Workflow optimization is a greater challenge when parts weigh hundreds, even thousands of pounds. Carts and carriers are taxed with supporting massive loads, creating challenges and safety concerns. To help keep this industry moving, Caster Concepts designs casters and wheels specifically for these types of applications.
In one notable instance, a large equipment manufacturer who switched to our ERGOXCEL TM wheels– after constantly replacing inexpensive phenolic wheels — realized a yearly savings of $236,000 and recouped their investment in 4 months.
Just like the example above, you'll find our heavy equipment casters on the plant floor and out wherever durable and dependable casters are required.
Need to Move Tons?
Some components are so large that they require custom mobility solutions, solutions that require custom casters that can support the heavy load, mount to unique requirements and provide fluid movement. For these applications, Caster Concepts provides heavy-duty casters that can handle the harshest environments and support up to 25 tons on each caster.  When high precision, high production, and consistent performance are required, Caster Concepts delivers. For more information on any of our heavy equipment-related casters, visit the portal below. You can also contact us via Live Chat to talk to a genuine Caster Concepts representative.