Our mission is to provide 100% on-time delivery.
AGV Caster & Conveyor Industry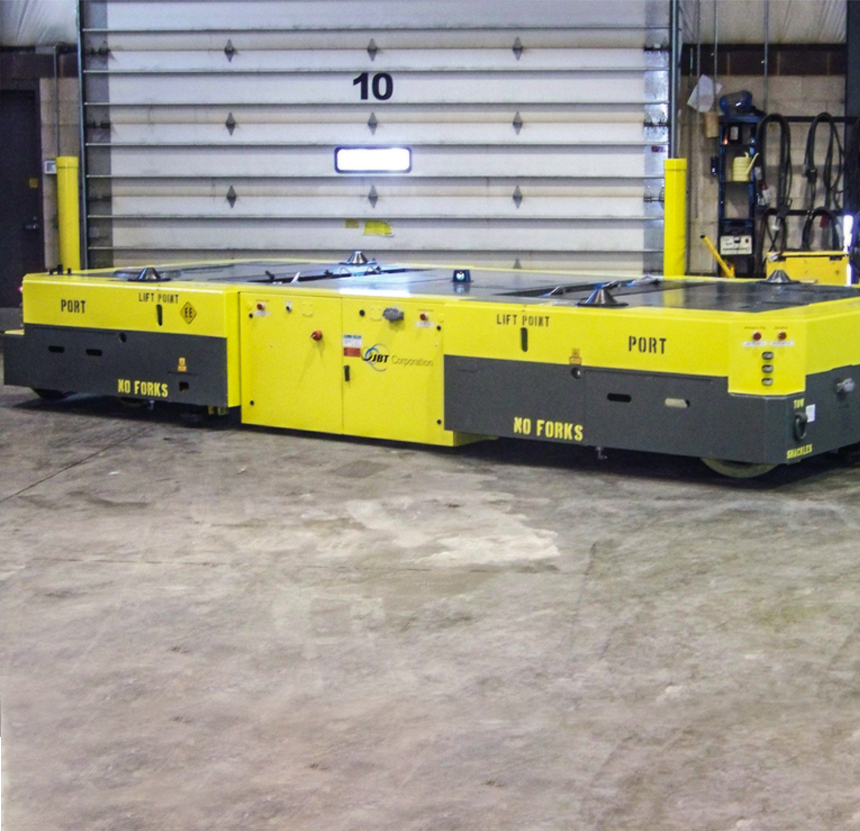 AGV Casters and Conveyor Products
Productivity gains are always on the top of everyone's minds. That's why Caster Concepts has caster wheels designed to save battery life and reduce motor torque on AGVs. These wheels also allow for more precise movements with little vehicle sway, allowing AGVs to move heavier loads without needing larger drive systems.
Casters like our 97 and 97HD Series feature a smooth swivel action combined with an extended lead. This design help to lower ergonomic forces and minimize costly employee injuries. These types of wheels provide better rolling ability for AGV carts and enable a motorized platform to be equipped with a smaller battery while carrying heavier loads.
Caster Concepts can help you determine the best ergonomic caster and caster wheel for your application. With proper ergonomic casters, you can realize a better ROI through less injury claims and less down time by reducing initial, continuous, and turning push/pull force of your material handling carts.
Our Manufacturing Process
With an experienced engineering department and a flexible manufacturing process, Caster Concepts manufactures AGV casters and conveyor parts for many applications. You're assured of getting a product that's designed with tight tolerances and delivered on time.
To find a caster designed to significantly reduce the amount of force needed to roll and maneuver and reduce battery drain, visit our product portal below. If you have a specific question you need answered or would like to talk to someone live, our Live Chat will connect you with a Caster Concepts representative.