What makes Caster Concepts Best in Class? Let's Find Out!
As with any company that puts a lot of effort into ensuring product quality and customer satisfaction, many factors go into backing a claim of being best in class for the caster and caster wheel industry. I want to talk about these to give you a better understanding of our process.
Talent and Experience in Engineering
We have over 100 years of caster design experience ranging from compact shock absorbing casters for AGVs, to fold-up casters for the Navy, to 100K capacity casters that move heavy steel coils. Another capability is our pivoting axle, shock-absorbing caster with a floor PSI reducing 50K capacity to help move rockets.
Testing Equipment
At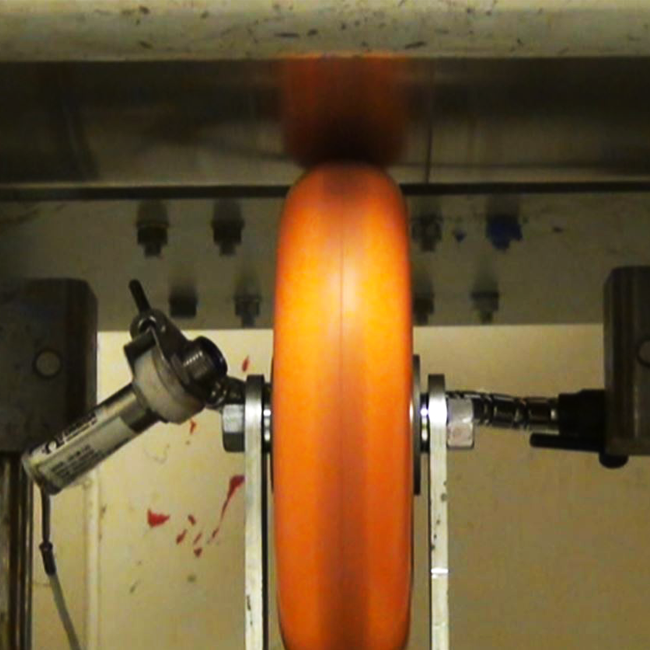 Caster Concepts, our in-house capabilities enable us to test products to the ICWM standards. For example, our static tester tests up to 100K, and our university connections allow us to test up to 500K. In addition, we utilize a dynamometer to test urethane wheels, and our predictive failure modeling enables us to determine the correct size caster wheel for your application.
We also used prominent design tools, including Solidworks and its Finite Element Analysis package to evaluate all designs before manufacturing. Physical testing of these models gives us confidence in our analysis.
Materials Matter
The quality of the materials we use in building our casters is an essential part of our quality process. Our caster swivel sections are forged; no cheap stamped steel swivel sections here. High-quality steel forgings are machined and heat treated to ensure they can hold up over time and take a beating from impact loads.
The caster bearings we use are high-grade steel ball bearings that extend swivel section life and complement the forged swivel sections. Premium bearing grease has high tackiness. This prevents grease from being squeezed out of place and reducing the life of the caster.
In addition, our high-quality urethanes are selected from extensive testing to ensure we have a compound that will excel in any environment. We also manufacture specialty urethanes that can withstand high loads at high speeds for extended periods. And urethanes that have high rebound to provide the best ergonomics. For durability, our all-purpose urethanes are tough and can give a blend of performance characteristics.
Manufacturing Equipment
State-of-the-art Manufacturing Equipment includes lasers, press brakes, robotic welders, top-of-the-line hand welders, urethane meter mix machines, CNC lathes, and mills with auto loaders. Our production process allows for high variation in demand and product mix.
Another established practice is Quick Response Manufacturing due to our high mix of products with varying demand. The way we set up our production systems allows us to deliver a wide range of products in short lead times – often shorter than what it takes other companies to pull something off a shelf and box it – while maintaining on-time delivery above 96%.
And with in-house urethane production, short-run productions with quick lead times are not a problem. In fact, we are the only domestic caster manufacturer that still pours our urethane tires under the same roof.