Long lead times, and longer downtimes, were putting a conveyor company's profitability off track.
Situation
Frequent wear, chunking, and other adverse effects on polyurethane wheels used as drives and idlers for conveyor systems can result in extended downtimes and high maintenance costs. A conveyor system company was facing these issues, and the extended lead times waiting for OEM replacement parts from Europe forced them to carry expensive inventory.
Additionally, replacing the wheels was a two-person job that took over an hour per unit. The company needed a cost-effective and efficient solution to minimize the downtime and maintenance costs related to wheel failure.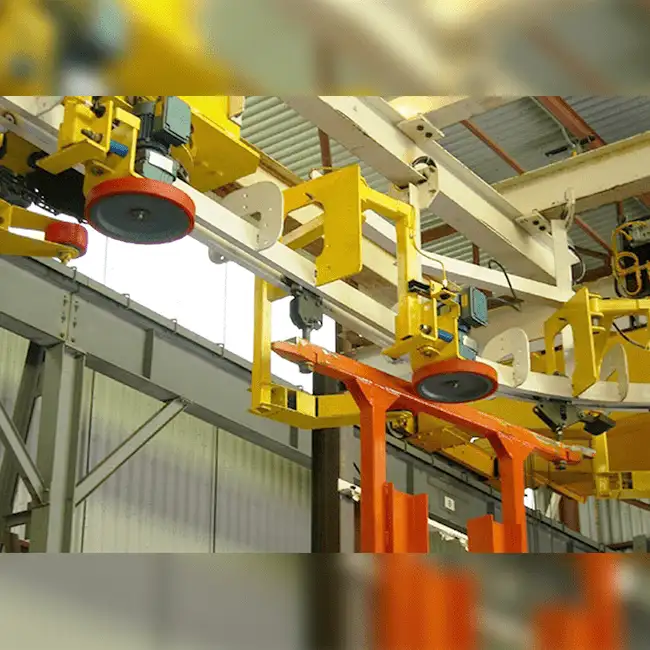 Solution
Caster Concepts offered a solution that addressed the customer's wear issues and reduced costs:  Burning off the used polyurethane and re-molding the machined steel core with a new tire.
This efficient and cost-effective process allowed the customer to take advantage of reduced lead times (no long wait times for shipped parts) and minimized the material costs of replacement parts.
RELATED: The benefits of remolding poly wheels.
Caster Concepts worked closely with the customer's manufacturing engineers to develop a polyurethane material that doubled the wear life of the new tires.
The new polyurethane, T/R 85, is ideal for applications that require industrial strength capabilities, including high tear and debris resistance, but with a softer touch.
Results
The collaboration led to a significant reduction in downtime and maintenance costs related to wheel failure by over 75%. Caster Concepts' responsiveness to the customer's needs and ability to offer cost-effective solutions has made them a trusted partner for many companies. The partnership with Caster Concepts has also led to new business opportunities in the company's other facilities across the U.S.
Solving unique challenges by paying attention to the unique requirements of customers.
Caster Concepts' success comes from its expertise in re-molding polyurethane wheels while building strong working relationships with its customers to provide a solution for their unique challenges.
The partnership with Caster Concepts has enabled the customer to focus on improving their operations and maximizing their profits by reducing downtime and maintenance costs. The solution provided by Caster Concepts has helped the customer minimize inventory costs and focus on more important aspects of their business. If your company is facing similar wear issues and looking for a cost-effective and efficient solution, Caster Concepts is the partner you can rely on.