A Custom Caster? That sounds expensive.
At Caster Concepts, Inc., we do a lot of modifications and custom casters. Often those words are associated with expensive. Sometimes that is true, but most times, the cost is not much different than a standard caster.
The majority of products that we manufacture are made to order. If you are buying four casters, we will set up and make four, regardless of whether it's a standard or special/custom caster. Therefore, the price stays consistent as we still run through the same process.
Not All Customizations Are Equal
Customization can be a complete custom design or be as simple as changing the mounting pattern, the overall height of the caster, the swivel lead, the bearings, or other straightforward changes. These simpler types of customizable changes are usually considered modifications, don't impact costs much, and don't add to lead time.
Next time don't settle for a caster and try to make something work. Ask if we can make some modifications to fit your exact size.
Vertical Manufacturing Process Creates Fast Lead Times and More Consistent Pricing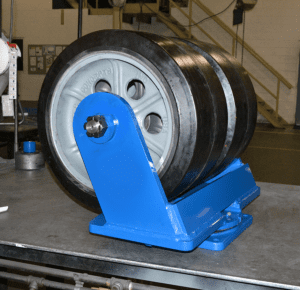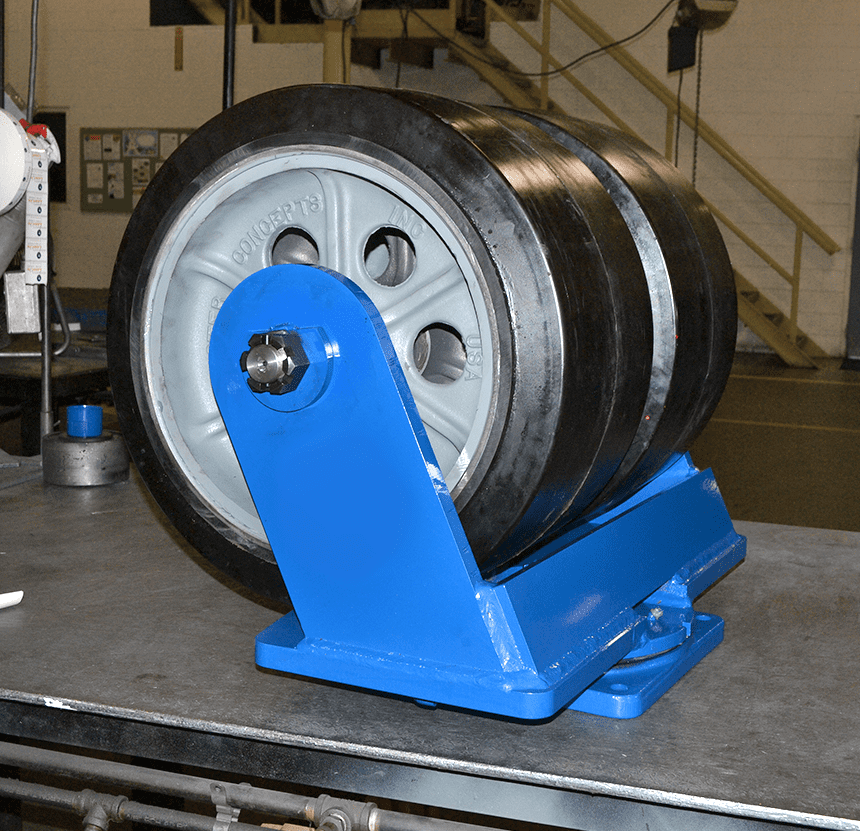 We can keep our modified caster prices in line with standard casters because of our in-house resources. All our processing is done in-house, including engineering, CNC machining, laser cutting, forming, welding, powder coating, and hot cast polyurethane processing. Keeping it all under one roof enables us to coordinate with departments quicker and easier. This allows us to schedule similar jobs to decrease costs and lead times.
When an order comes in with a custom or modified caster, engineering can get started on it as soon as we get the order. Within a couple of days, they have it released to the shop floor and our team has prints to make the modifications and see where it can fit within the schedule. After that, it can run through all our departments without any hiccups.
The other key factor is that we inventory raw materials. We hold a significant inventory of long lead items such as forgings, castings, bearings, and hardware. We also keep costs down by processing swivel sections in large volumes and holding those finished swivel sections in inventory. That way, when an order comes in, we only need to add the correct size legs to the caster.
I hope this explains how we can keep costs down and get you the exact caster you are looking for. If you have any questions, please reach out.