There's never a shortage of on-time delivery fulfillment with Caster Concepts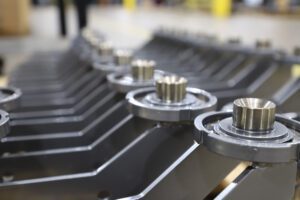 At Caster Concepts, we deliver high-quality industrial strength casters and replacement caster wheels with industry-best lead times. Our goal is to make casters that help to reduce push force so you can move heavier loads with less effort. And experience fewer worker injuries. And deliver these caster products with the best on-time delivery in the business.
Customization Without the Constraints.
Our industry-best lead times are a combination of many timely factors. Starting with an efficient, modern facility that features state-of-the-art manufacturing and testing equipment operated by highly skilled employees. In addition, Caster Concepts dedicates thousands of quality assurance hours to fine-tune processes and ensure 98-99% on-time delivery rate. We get your need for speed.
Measurable Metrics to Reduce Lead Time.
One such process relates to Quick Response Manufacturing (QRM). In this manufacturing process, we have a metric we use called Manufacturing Critical-path Time (MCT).  MCT = The calendar time from when a customer's order is created, through the critical path, and until delivery.

This metric is used to realize efficiencies that result in reduced lead times. This also means that areas of inefficiency (reworking due dates, updating forecasts, overtime costs) are reduced or eliminated.
Controlling Costs with Customized Manufacturing Capabilities
Caster Concepts provides customers with custom manufacturing capabilities at mass production-level pricing. The capabilities include utilizing two 4,000-watt lasers along with a 100 ton and a 240-ton press brake.  We design our custom casters and caster wheels to fit the customers' applications, rather than adapting the application to fit the product.
In-House Polyurethane Processing to Minimize Outsourcing delays. Think Made in America.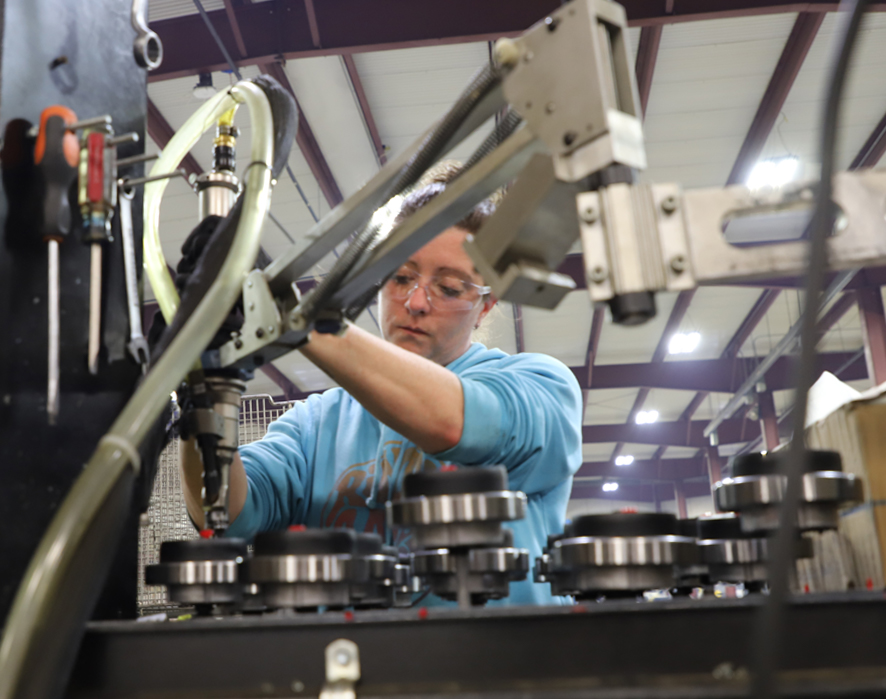 We completely manufacturer over 90% of our heavy duty casters and wheels in Albion, Michigan. This includes an in-house state-of-the-art polyurethane processing company. We process all polyurethane tread material using an open casting polyurethane molding process. This allows us to maximize quality and flexibility, ensuring you get the best tread formulation. It also enables us to create custom formulations for specific uses. Whether it minimizing scrap metal pick up or high-temperature applications, we have a poly wheel for many different applications.  And by manufacturing our poly wheels in-house, we also eliminate outsourcing delays.
We also understand that a responsive supplier base is key to fulfilling the customers' needs. Vertical integration of many components ensures quality and manages lead times. A strong domestic supplier base is also crucial to assure quality and on-time delivery of all key components.