Named Among 46 Michigan Individuals, Businesses, and Nonprofit Organizations Honored as Part of the 2022 Governor's Service Awards.
ALBION, Mich., Nov. 18, 2022 /PRNewswire-PRWeb/ — Gov. Gretchen Whitmer and the Michigan Public Service Commission named Caster Concepts Inc., a recipient of the 2022 Corporate Impact Award.
The honor recognizes the company's work through Caster Cares, an initiative that partners with local civic groups and businesses to enhance the lives of its staff and the community of Albion, which many employees call home. Caster Concepts invests in the health and well-being of its employees, education and technology programs for kids and teens, and community redevelopment to boost the local economy.
"It's an approach centered on sustainable education, economic development, and community engagement," said Bill Dobbins, president of Caster Concepts.
Dobbins and Caster Concepts were honored at the 2022 Governor's Service Awards ceremony on Thursday, Nov. 17, at the Fox Theatre in Detroit. They join 45 other individuals, businesses, and nonprofit organizations celebrated for their service and community investment.
"Michigan succeeds because of Michiganders who go above and beyond to serve their communities and lift up others," said Gov. Whitmer. "This year's winners get things done even when nobody's looking because they know that every contribution makes a huge impact."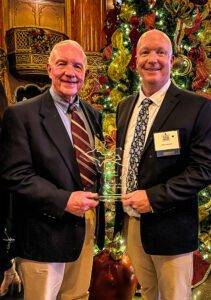 Company Giving Keeps Employees, and Businesses, Winning.
Through Caster Cares, Caster Concepts supports its employees while also helping local businesses prosper. The company buys blocks of tickets at the town's only movie theater and gives them to its employees and their families. It distributes $50 book vouchers to the local bookstore. To encourage healthy habits, it buys produce from local farmers and hosts an employee-only farmers market where all the produce is free.
This year, Caster Cares distributed more than $40,000 in gas cards to employees to assist in covering the rising cost of fuel. And just as their staff received, they gave. Caster Concepts employees volunteered to restore parks, the local post office, and even city hall.
The Corporate Impact Award also recognizes Caster Concepts' integral role in the redevelopment of Albion, a rustbelt town impacted by decades of economic decline. In the past five years, the company has partnered to relocate and open seven small businesses on Albion's main street, contributing to a walkable and vibrant downtown. It also invests in the construction of new housing and redevelopment of older homes and apartments, attracting new residents and improving property values.

In 2019, Caster Concepts launched INNOVATE Albion, a tech-education nonprofit that seeks to build an engineering and technology pipeline for Michigan businesses. The company purchased and renovated a 100-year-old, three-story Masonic temple to house the program that educates area students from grades K through 12 and prepares them for careers in technology.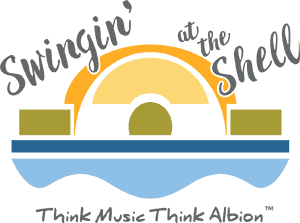 Swingin' at the Shell is a Caster Cares initiative that brings quality live music to greater Albion. The company also created Run Albion, a series of 5K races that promote the history and beauty of the town, with proceeds being donated to deserving nonprofits. "These are all part of Caster Concepts' purpose to manufacture greatness within our employees to positively impact their families, communities and customers," said Dobbins, who follows the conscious-capitalism approach to social impact. "We feel strongly that capitalism —when practiced in a conscious way — will serve all stakeholders."
---
About Caster Concepts
Caster Concepts designs and builds industrial heavy-duty casters and wheels for virtually any application. Companies rely on Caster Concepts to help them increase productivity and reduce the risk of worker injury in heavy-duty applications. Its high-capacity casters feature load ratings that range from 300 pounds to over 100,000 pounds. Caster Concepts manufactures wheels to withstand impact, corrosion, temperature extremes and chemicals in harsh industrial environments. Caster Concepts is ISO 9001-2015 certified and offers one of the industry's shortest lead times, making it the premier choice for many industries. Visit CasterConcepts.com.