Optimize Mobility, Improve Safety, and Save Money with Effective Solutions for Manufacturing
Let's Talk
We Understand Your Business's Unique Challenges
Caster Concepts is your partner specializing in optimizing mobility and enhancing performance in material handling equipment. We have helped hundreds of manufacturing companies realize improved safety, reduced push force, increased productivity, and significant savings.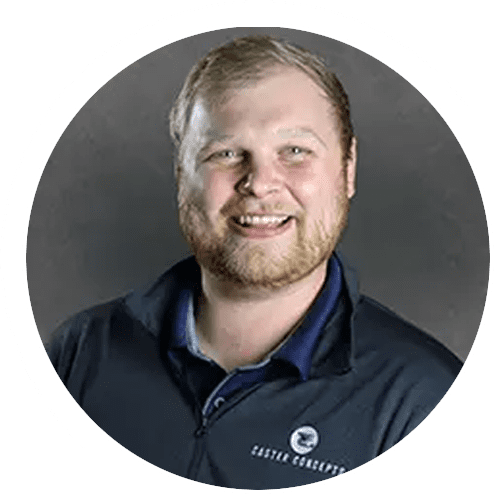 Dedicated Solutions Partner
I am your dedicated partner for solutions that provide a positive impact on your employees and your bottom line.
Let's Connect
"Caster Concepts has delivered an exceptional product in a timely manner. Their team came and evaluated the needs of our facility and worked with our ergonomics and engineering team to understand the facility requirements as well as the needs of the production employees. That, combined with the high-quality American-made product line made them stand out as a leading supplier of casters and wheels for our company."
– Adam
Manufacturing Engineer and Ergonomics Professional, Heavy Construction Equipment Manufacturer.
Solutions that Move Your Business Forward
$230,000

per year in savings

PROBLEM:
Phenolic wheels would chip and crack, making the carts harder to push. Constant caster replacement was increasing costs and affecting productivity.

SOLUTION:
Replaced the inexpensive import casters on all carts with ERGOXCEL™ ergonomic, maintenance-free casters.

$10,000-15,000

saved per failure

PROBLEM:
Parts were being dropped relatively hard and fast onto the carts, causing failure.

SOLUTION:
We identified a caster (81 Series) that can handle the shock-loading environment and fit into the existing cart bolt holes.

$50,000

per year in savings

PROBLEM:
Load weights increased, and so did maintenance costs and downtime.

SOLUTION:
Switching to Twergo® wheels reduced time, labor costs, and expenses, creating more time for maintenance to work on other areas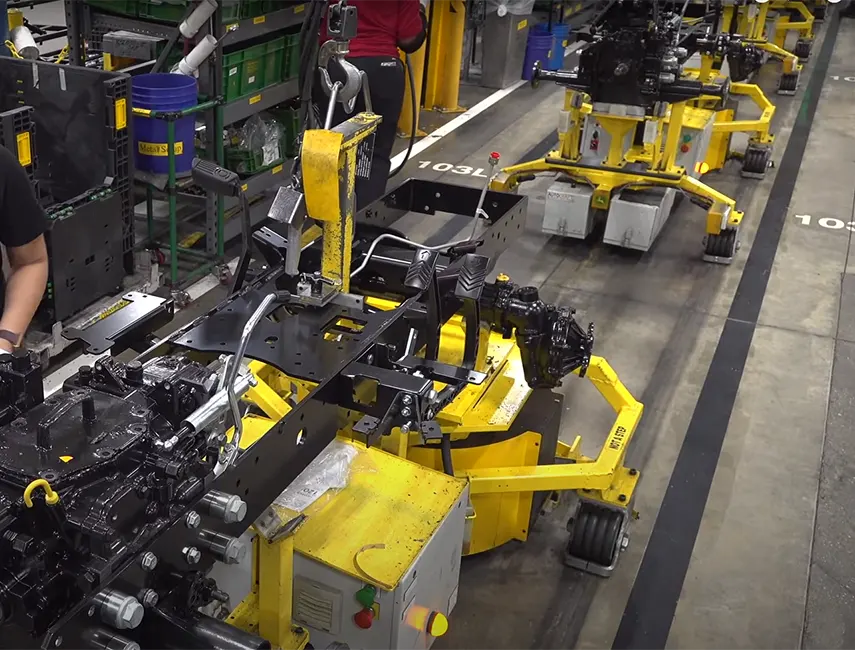 Built Tough To Easily Move Heavy Stuff.
The type of equipment required to build and maintain the heavy equipment of today need to be as rugged and reliable as the cranes, tractors, bulldozers, and other heavy equipment themselves.
Workflow optimization is a greater challenge when carts and carriers are taxed with supporting massive loads, creating challenges and safety concerns. To help keep this industry moving, you'll find Caster Concepts' heavy equipment casters on the plant floor and out wherever durable and dependable casters are required.