Our mission is to provide 100% on-time delivery.
Warehouse and Distribution Industry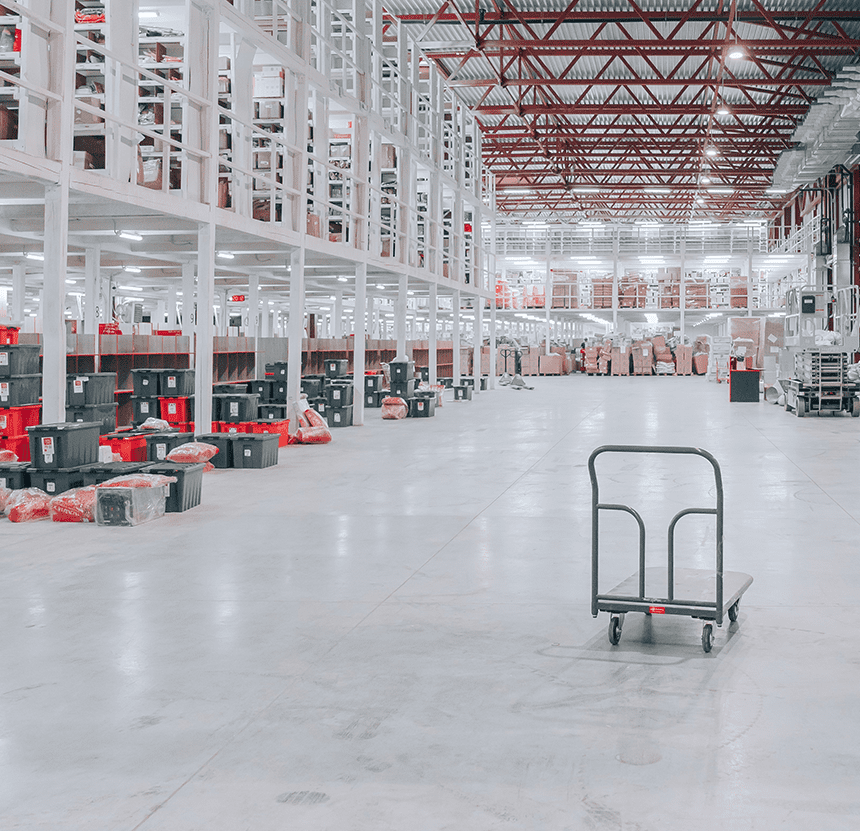 Casters for Warehouse and Distribution Centers
Sound ergonomic practices can make or break a warehousing or distribution center's bottom line. Using the right material handling equipment is essential for creating the safest possible ergonomic environment in any organization.  Caster Concepts offers a wide variety of high-quality ergonomic products proven to lower required push and pull forces and the associated costs from injuries. Not to mention extending the life of batteries on motorized vehicles.
In one instance, the largest yarn distributor in North America put TwergoTM Lite wheels against two other competitors' ergonomic wheels similar in price, and Twergo Lite wheels were a clear choice. The significant reduction in push force allowed everyone to push a loaded cart without injury, increasing productivity substantially.
Another concern in a busy warehouse is the noise levels generated when carts and racks are always on the move. In these instances, warehousing and distribution centers can often benefit from noise-reducing caster wheels like CasterShox.®
For very heavy loads, Caster Concepts also offers a variety of Drive Caster powered applications for organizations looking to maximize efficiency and reduce the risk of overexertion injuries even further.
Mobility Solutions for Distribution Centers
Warehouse logistics involve all the people, processes, and programs required to keep items moving in, around, and through the warehouse — on time and on track. Whether the need is to maneuver heavy carts in tight spaces that require casters that swivel, reduce plant noise levels, decrease push force, or increase a cartload without increasing the effort to move it, Caster Concepts has mobility solution.
For more information on any of our casters designed for warehouse and distribution centers, visit the portal below. You can also contact us via Live Chat to talk to a Caster Concepts representative.